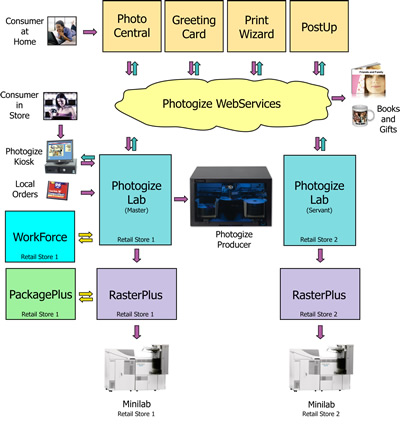 Stay Informed! Just enter your contact information and click Add Me! to get the latest Photogize News.
* required
*
*
*
*
---
Advanced Workflow
Photogize is designed to keep pace with the growth of your digital businesses.
Add a second PhotoCentral Channel for your Professional customers. Since each Photogize Channel has a unique set of products, prices, business rules and brand, you can tailor this Channel to suit the very specific neds of the Professional photographer.
Add a Photo Greeting Channel and fulfill photo greeting card orders from your customers.
Use PackagePlus, Graphx' photo package template creator for RasterPlus, to create packages and bordered print products that you can offer on your Channels.
Add one or more Photogize Kiosks for the ultimate in-store photo ordering experience.
Add copies of RasterPlus to support different minilabs and photo printers.
Offer Premium DVDs and CDs on PhotoCentral and automatically fulfill them using Photogize Producer.
Add our Photo Greeting Card Channel and offer high-quality photo greeting cards with the fewest clicks to card in the industry.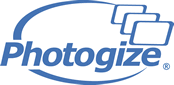 ---